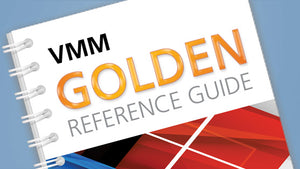 Including VMM 1.2
The VMM Golden Reference Guide offers answers to the questions most often asked during the practical application of VMM in a convenient and concise reference format. This edition gives a comprehensive and fully updated guide to VMM 1.2, including the new implicit phasing mechanisms and TLM-2-style communication. It also includes extensive information on the Register Abstraction Layer (RAL) VMM application.
Contents
Preface
Using This Guide
A Brief Introduction To VMM
Alphabetical Reference
Index
Number of pages: 364
As with all Doulos Golden Reference Guides, the GRG alone is not sufficient to learn the language or methodology, for which formal training classes are recommended (such as the Doulos
VMM Adopter Class
).