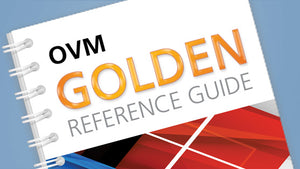 Includes OVM 2.0
The OVM Golden Reference Guide provides a compact, concise reference to OVM, the Open Verification Methodology for SystemVerilog. The aim is to provide a practical, hands-on reference that complements the official OVM Class Reference. Packed with tips gleaned from Doulos's experience using OVM, the OVM GRG will help you find the information you really need.

Contents
Preface
Using This Guide
A Brief Introduction to OVM
Finding What You Need in this Guide
Alphabetical Reference
Index
Number of pages: 210

As with all Doulos Golden Reference Guides, the GRG alone is not sufficient to learn the language or methodology, for which formal training classes are recommended (such as the Doulos OVM Adopter Class).